This blog discusses psychotherapy-related issues in a general way. Readers are encouraged to address pressing concerns via their personal-growth support system. Some of the problems Katrina Wood writes about are best handled directly by professional mental health providers.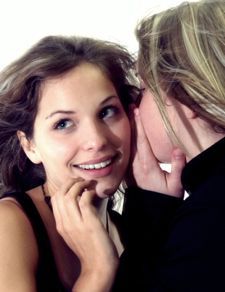 drkatrinawood.com collects a limited amount of personally identifiable information from our users and does not sell or share this information. All correspondence is strictly confidential. Readers submitting comments to blog posts have full control over the extent of their public identification.
Cookies
This site utilizes "cookies," which are small files with unique ID numbers placed on users' hard drives. Cookies are used by virtually all professional Web sites. You may choose not to accept cookies or preview them by modifying your browser settings. At any time, you can remove a cookie stored on your hard drive by deleting it in your browser's settings.
Third-party information
drkatrinawood.com has limited relationships with affiliate programs that we allow to place links and ads on the site. These may utilize cookies. As a result, ad server companies may collect information such as your domain type, IP address and clickstream. These are standard industry practices. drkatrinawood.com does not have access to this data.
Comments
User anonymity is always protected. The blog identifies the creator of comments only by the name (handle or alias) provided by the user.
User-submitted names, links and email addresses are collected in the process of submitting blog comments, as is customary. This information is used solely to help this psychotherapy blog protect itself from spam and abusive posters. drkatrinawood.com will on occasion use comments and the provided name (handle) of the commenter for editorial reasons elsewhere on the site — such as a blog post inspired by the comments. We reserve the right to use comments in promotional materials for the site without identifying the commenter beyond the provided alias (handle).
RSS and email
If you subscribe to receive our latest posts via email, we will send content to you via the Feedburner service. Out of respect for your privacy, these email provide you with a quick and easy way to unsubscribe. No more than four times a year, the blog may choose to communicate with its email subscribers concerning changes or upgrades to the site, or products such as books by Dr. Katrina Wood. The list is not shared or sold. RSS subscribers can stop receiving the content by deleting the feed in their readers.
Links disclaimer
This psychotherapy blog contains links to helpful resources in the mental health field. We are in no way responsible for the content, claims or representations of the listed sites and agencies. Please read the disclaimers and privacy policies on these individual web sites.