Hard to believe, but it's been more than seven years since we launched this psychotherapy blog.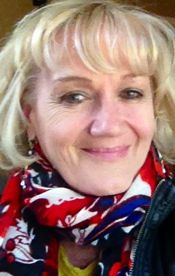 I want to let you know a little about myself. I'm Dr. Katrina Wood, an author, lecturer and blogger living in Los Angeles. My focus is on psychotherapy and emotional healing. Hence the name of the blog, "Healing Psych."
My latest book is titled, "This Is Love: How to Heal and Transform Your Relationships."
I run two psychotherapy centers in the Los Angeles area — Wilshire/Valley Therapy Centers and Pacific West Counseling.
I hope you'll find interest in all things psychological that come and go from this ongoing online project. I also offer my insights and interpretations on current issues of the day.
We are learning so much so fast about psychology these days that it's hard to keep up, but one thing that I have come to know — something that is constant and true — is that at the end of the day it is the right relationships that heal us.
Please join the conversation by commenting on the individual posts offered here. If you'd like the blog's new content sent directly as it's posted, do sign up for the email updates.