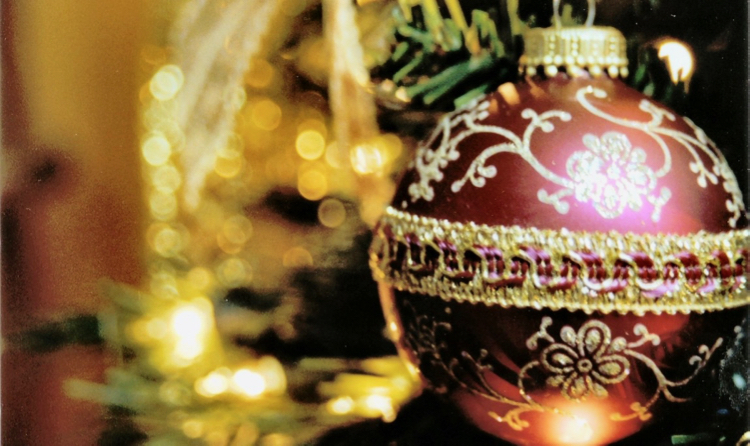 Whether you observe Christmas, Hanukkah, Kwanzaa, old Celtic traditions — or simply the passing of one year and the entry of another — one thing on which we are all in accord is the celebration of life on this rich and remarkable planet Earth.
Marking the passage of time, sharing deeply held traditions — we attempt to uphold these treasured values to the best of our ability.
As Tiny Tim, the little boy who walked with crutches in "A Christmas Carol," so beautifully put it, "God bless us, every one." While one person's God may not be another person's version of God, Tiny Tim's sentiment lies at the heart of the matter as we move into the dead of winter time all across the globe.
With ice and snow settling across vast parts of the planet, while other areas enjoy a milder weather (perhaps we're a little envious of those with midnight snowfall covering their back yards), this is undoubtedly a special time of year.
And it is a time for us to be merry — jolly even. A time to make choices for happiness and kindness. A reminder to recharge those values. The season gives us a kick to course correct and consider why we are here, and what matters most.
Of course, this sentiment is not to minimize or disrespect life's ever-present harsh realities. The sentiment is more to remind us of the importance of self-care, self-love, kindness and the valuing of the little things that nurture us … and as a result extend them to those around us, each and every day.
Here are few nurturing choices out of a thousand possibilities.
Give the gift of:
> A cup of hot chocolate on a cold morning.
> A trip with the kids to the ice rink — even if you can't skate, the smell and feel of the ice are exhilarating.
> A snifter of brandy in front of a log fire.
> An outdoors barbecue in the cold weather — wearing warm coats and gloves, of course.
> A few coins dropped in the charity box outside the store.
> Wishes for a Merry Christmas or Happy Holidays as you pass someone on the street.
> A hand-painted or drawn holiday card, sent to someone who hasn't heard from you lately.
> A toy for a child in need at a foster home. Or visit an older person who may be alone at Christmas time.
> A special treat for your pet.
More holiday cheer:
> Play the radio and listen to holiday music instead of watching TV or being on your computer.
> Take a walk in the countryside, surrounded by trees. Or take a trip to the ocean or lake or river. Watch the water; feel its ability to soothe and heal.
> Smile more.
> Gather pine cones. Infuse them with aromatic oils and make your own potpourri.
> Enjoy the pursuit of happiness as a gift of life that in turn extends to those around you.
To all, a very merry Christmas, a happy holiday season and a peaceful, creative and magical 2018.
More tips for the holiday season
Photo: Chris Cummings