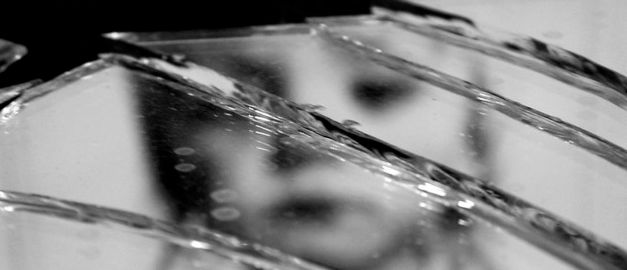 It is instinctual to intervene when a child is hurt, physically or emotionally — to try to stop the young one's pain.
Say when a child suffers a cut or a bruise. Or feels the emotional pain of losing a pet. Or reels from injurious comments made by a bully at school.
Our inclination is to say something like, "It's OK; it's not that bad." Or, "Honey you'll be OK — just shake it off." Or the well-worn, "It could have been worse."
These sentiments are not intended to inflict more harm, of course — the idea being to relieve the child's suffering. The notion that a child can and will survive a fall, shake off unkind words and endure mean-spiritedness or worse.
Children are assured they can and will cope with the world, a world that will not devour or destroy them. The message being they are formidable, stronger than they know. But do kids really internalize these "suck it up" messages in a positive way?
A missing piece
What may be overlooked is the child's need to express fear or loss. And the child's need for a parent or caregiver to first validate the loss, the effect or the normal feelings of hurt prior to offering those kind words of advice or support.
Parents want to protect their children from suffering or pain, but this remains impossible. Suffering is part of human existence. Displaying tears and grief may actually make us more resilient. When a mother or father says to the child, "Look how strong you were when you were in pain. You didn't shed a single tear. Bravo!" Followed by, "You're going to be just fine," a child hears a confusing message. That expressing normal loss, fear or pain is bad — or worse still, that there may be something wrong with the child for doing so.
The unintended message is sorrow and loss are things to "get over" — and quickly. Tick tock, tick tock, tick tock goes the emotional clock. Hurry hurry, let's get it over with and move on.
Sadly, with this philosophy, a child remains unseen by well-meaning parents who unknowingly dispatch the youngster to live within a fortress of illusory strength.
The adage "Have a good cry and you will feel better" does indeed ring true.
A two-step approach to healing
When your children are injured, first gather them in your arms. If they are older, sit with them and listen to their pain. Remind the children that what they experienced is indeed painful, that the hurt makes sense, that they are not alone and that this is normal.
Having validated their normal feelings, remind your children secondly that life will go on … and yes it will be OK.
You'll be surprised at what strong confident children you have raised using this fairly simple two-step loving approach.