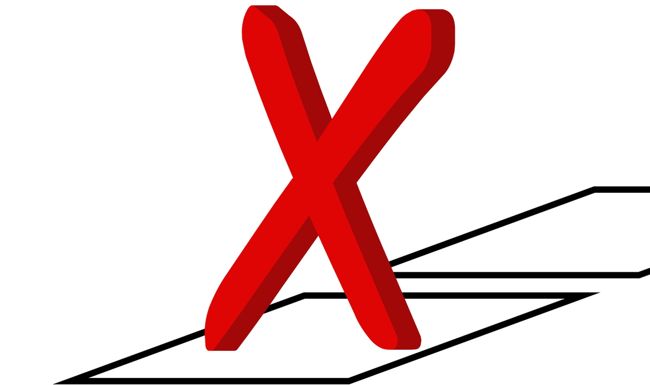 The presidential election proved equally historic and traumatic for millions of Americans. A wide range of affect states, from outrage to joy, are being exhibited across the nation.
Tempers flaring. Feelings of rage, shame, pain, helpless loss and devastation.
Yet for others, the election results brought happiness; sighs of relief and resolution.
This political chasm brings concerns whether this nation will find a way to come together "E pluribus unum" — one nation under God, indivisible, with liberty and justice for all.
Waves of complex emotions and thought continue to roll in, well beyond the election day of Nov. 8 and into the new year. A torrid and tempestuous time of Shakespearean proportions.
What appear to be surfacing are layers of emotions and psychological states that upon closer attunement reveal deep and painful aspects wedged within current outcries. Addressing not only current losses or gains, but those of times gone by.
Where more painful historical experiences are being accessed, formerly muzzled expression of losses are pouring out, sometimes in outrage and horror. Once firmly anchored within, these thoughts of atrocities from the past come on full-throttle, shouted from rooftops, demanding to be heard.
The depth of pain is irrefutable and deeply meaningful for those suffering present election losses.
Alice Miller, the noted Swiss psychoanalyst, wrote a little known yet powerful book titled "The Untouched Key" (1991). She addressed aspects of the abused, neglected and unseen child — detailing hidden dark and painful losses experienced by certain artists on the world stage over a period of decades.
Miller revealed past pain and traumatic losses that eluded not only the artists themselves, but those who experienced their works in a limited way — lacking knowledge of the depth of the artists' heartaches and shame-filled childhoods.
Is it possible that leaders on the world stage elicit these aspects of powerful emotions and thoughts muzzled in early childhood? Is it safer at times to relegate the personal experiences of the child to familiar compliant, accommodating behaviors and coping mechanisms so often included by minimization and self-sacrifice — for fear of loss of the "indispensible tie" to the parent?
Feelings of outrage, agony, fear and loneliness forever forbidden to be expressed in the home, never to upset the illusion of equilibrium that never existed: internalized and lying in wait for the right triggers to explode the emotional time bomb desperately seeking an authentic voice.
Perhaps a potential leader is reminiscent of a self-absorbed, narcissistic and uncaring father, lacking in attunement and awareness, unaware of his child's desperate need for attention and love. A father whose enraging and devastating behaviors from the time of early childhood are long forgotten yet not buried in memory — certainly not dead.
Or perhaps that of a female figure, who worked through the ranks of life, endured hardships at the hands of a narcissistic husband, and is now deserving of her place on the world stage. Reminiscent of a mother who sacrificed so much for so many, she is now toppled by the domineering paternal figure. A shattered child sees her mother robbed of her chance to shine. A devastating blow.
Or perhaps there are revived memories of a mother figure perceived as one who exploits those around her, neglects her family, defers to her husband as they together focus on personal gains and goals while falsely professing to "care deeply" for those who matter most.
A child grapples with anguish at such parental conflicts and can never heal these wounds. And so former pains, sorrows and losses are reflected decades later as the adult views the political stage.
However elected party leaders are perceived, they appear to sometimes serve as triggers — unveiling layers of pain and loss in those who follow them or oppose them. This dynamic is unrecognized and deserving of greater attention.
The bare-wire passions of late 2016 present an opportunity to reflect upon and access the complexity of such emotions. With abiding sorrow, loss, rage, shame and pain being expressed, there is now a chance to connect in service to personal "wholeness."
Exploring earlier losses, betrayals and fears, centering on those we longed to be truly "seen by." Hopes rise and fall on transferential longings to external representations of figures on the world stage.
By accessing the power of the voice within — expressing out loud, through the medium of the arts and within the context of a true attentive caring and supportive "relational" home — buried sentiments can be resolved. By exploring in context the neglect and betrayals of younger years we truly have an opportunity for healing.
A chance to integrate honor and feel pain, anger and sorrow for the yearning of a child whose unmet needs were often unrecognized and heeded.
Here on this world stage also stands the child with a voice never to be extinguished, continuing to seek affirmative and valued attention, longing to be heard, seen and valued.
Perhaps this era of political change can be the time for reflection and outward expression for the Authentic Child, too.