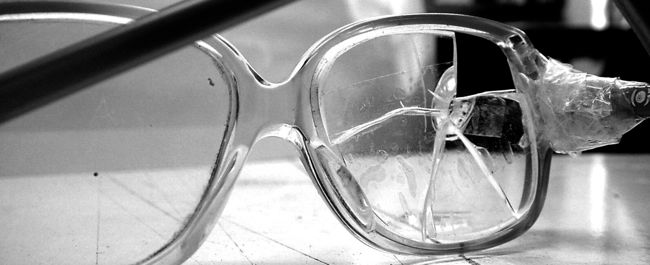 Bullying comes in all sorts of shapes, sizes and guises. There is no universal experience for its targets.
At its core, bullying produces in victims some of the most debilitating and isolating of feelings. Those who suffer persistent bullying know profound feelings of low self-worth and self-doubt — and often terror.
In school, this abuse often leads students to withdraw and underachieve. Unacknowledged or unrecognized pain festers into toxic shame. Feelings that one is unimportant, useless and powerless may mask deeper layers of resentment and rage.
Unchecked, bullying sometimes leads its victims to harm themselves or others — the recycled aggression a means of dispelling the shame of having been weak enough to have been abused. The cycle of harm a tragic result of the isolationism linked to bullying. Targets of bullying may demonstrate suicidal ideation or even attempt suicide.
The problem of bullying often is viewed through the lens of childhood and schoolyard encounters. The perceived weak sensitive child cornered, glasses stomped on, pushed around, called names — with the sole aim of reducing the victim to a worthless pile of rubble. A hollow yet perceived victory for the bully, who feasts on vulnerability.
Bullying extends far beyond the confines of schools, however. It is endemic in the workplace as well as the home; it thrives across the vast landscape of social media. Bullies will find their ways, their victims. Their drive is relentless.
Let's look into the heart of the bully: Their sickness often is born of their own profound feelings of inferiority. They have a deep terror of being unveiled as worthless. They seek to cast their own personal shame onto anything and anyone. The more control over a conquered target, the greater the distraction for the bully from his or her lonely existence.
Deep layers of inadequacy reside, often due to untreated trauma in their lives. This has led them to believe that fighting and intimidation are the only ways to survive.
Bullies are cunning, divisive and manipulative, with an unconscious determination to externalize their insecurities at all costs. They are chameleons in presentation. Bullies take no prisoners.
How to spot a bully. How to block a bully.
In today's society, in any arena where vulnerability exists, you will find a bully. In short, just about everywhere in all walks of life.
In schools, snitching often is frowned upon. But when it comes to bullying, the more snitching the better. Strength in numbers is one way to fight the potential of bullying, by creating groups of parents, teachers and children. Bullies often operate in secrecy, where their intimidation tactics are more effective. Isolationism being the goal. More damage can be done when one is alone with one's victim. Smoking out bullies is optimal. Exposure is key.
Joining groups is a way to secure peer support as well as strengthen core skills.
Another option in combating bullying is confrontation. A potential victim develops the skills to strengthen feelings of self-worth. These are powerful tools in the face of bullies.
Non-engagement is an alternative path for those goaded into being the recipient of bullying. Just say no. Walking away has a strength of its own. Challenge outdated views that this is a sign of weakness — instead adopt the idea that walking away is a smart form of self-protection and healthful pride.
Knowing that bullies' behaviors are the result of deep psychological issues — ones that have nothing to do with the victim — may be helpful and important for potential abuse victims to recognize. (This in no way excuses bullies for the choices they make in their lives.)
Unchecked, bullies do not change. A bully, untreated, will always be one. It is, however, vital that victims of bullying seek help and the necessary tools to protect themselves from further exposure.
Seeking help is a strength, not a weakness. Talking about fear and pain is a strength. The more bullying is discussed — the more victims seek and create support — the more bullies will have no outlets other than to collapse under the weight of their own self-loathing … and finally seek help for themselves.