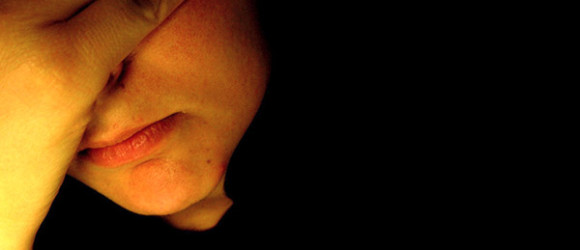 Millions of Americans suffer from depression. It is a curable illness, but people with depression cannot heal on their own. Left untreated, depression will progressively become more severe.
The good news: Help just a phone call away. Mountains of research have been done on the underlying causes and many treatment approaches have been successfully utilized.
Am I suffering from depression?
First, go through the following check list to see if some of the symptoms match how you feel. If so, there is a good chance you suffer from depression. Read on to find out how to find the right help and to begin the journey of treating your depression — and feeling better.
Here are some of the classic symptoms of a Major Depression (identified by the DSM IV manual of psychiatric disorders). They would be persistent for at least a two-week period.
Feelings of hopelessness, sadness or emptiness
Feeling tired, unmotivated
Diminished pleasure in activities
Short tempered or irritable
Self critical
Insomnia, poor sleeping patterns
Loss of appetite
Diminished ability to concentrate.
The first course of treatment is to rule out any contributing medical conditions. See your doctor and have him do a thorough physical checkup. (These feelings can creep upon you, so pay close attention to your self-care.  You deserve it.)
Then, if there is nothing physical, contact a psychotherapist or psychologist. A mental health care professional can help you address underlying issues that may be contributing to your depression, even if you've been unaware of them.
There are many reasons you may be suffering from depression. The illness often is associated with unresolved and unexpressed loss.
Following and exploring  the paradigm of the "stages of loss" with a trained professional  might be helpful. These stages or phases are:
Denial
Anger
Bargaining
Depression
Acceptance
Expressing loss and then failing to go through these stages can result in what feels like a state of terminal depression. When we hold on to old wounds of pain, hurt and suffering, these feelings can become impacted.
Healing these wounds by exploring the paradigm of the "stages of loss" can release the hurt that accumulated over many months — sometimes years — of suffering.
Each of these stages or phases when addressed properly can lead to a sense of relief and, ultimately, wellness. Working through a block in the flow of necessary grieving can result in a resurgence of hopefulness and the prospect of a brighter future.
Here are more possible causes for experiencing symptoms of depression:
Some type of loss that you minimized or ignored. For example a child leaving to go away  to college, or a close relative or friend moving to another town.
A death of a family member that you are not permitting yourself to grieve. Or perhaps the anniversary of the death of a loved one that you have overlooked. Anniversaries have a significant effect on us.
Perhaps you lost your job. Perhaps a friend or neighbor said something to you that caused pain and hurt feelings that you have not yet processed.
A history of childhood trauma or abuse that left unattended can surface in midlife by way of a trigger.
A trigger is an event that while not identical to a childhood experience can sometimes evoke similar feelings. For example being in the supermarket and seeing a mother slap her child on the leg for wriggling in the shopping cart. If a rage comes over you, there is a chance you may be tapping into a similar experience you had as a child when feelings of helplessness fear and hurt went unexpressed. Now is the opportunity to retrieve those painful memories and express the feelings and thoughts with an entrusted professional .
The good news is there is much hope and help out there for treatment, but the key to your healing is realizing that you cannot and should not cope alone.
Seek out a trained professional with whom you are comfortable. Begin the journey toward the relief you deserve.