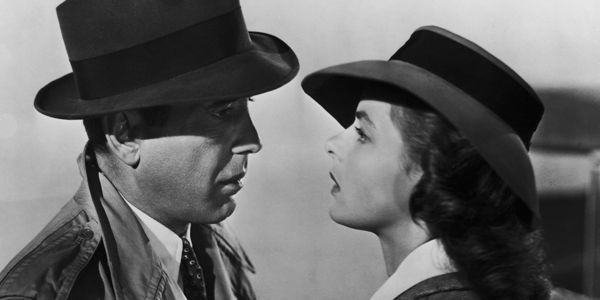 Why do we avoid long goodbyes with those we love?
What is so unbearable about saying goodbye that we keep our most heartfelt sentiments short and to the point?
"Goodbye" is one of the most necessary and important words in our language, yet one we often toss aside, hoping it will just simply go away.
Why? Perhaps goodbye reflects both our vulnerability and deepest connection with those we love and care about — a break in time and space with the person that we would prefer not to acknowledge.
Perhaps long goodbyes also remind us that life is unpredictable and uncertain; while we may put our trust in the certainty of a return, in truth with goodbyes there are no guarantees.
Instead we say words like "sayonara" or "Adios, amigo" or simply "Goodbye for now" — rather than "Goodbye, I am going to miss you very much." Brevity keeps deeper feelings at bay; uncomfortable feelings of loss or longing are placed on the back burner. Feelings that perhaps in our heart of hearts we would rather express … yet we don't.
"Bye" or "ta-ta" or "TTFN" ("ta-ta for now") are all abbreviations in the service of keeping feelings at bay, perhaps softening the blow of loss.
The importance of a lingering goodbye
The word goodbye represents our essential love for one another. The loss may be temporary — as when someone for whom we care is leaving for a short or extended period of time — or it may be poignantly permanent — as in the end of life. "Goodbye" therefore is a valuable and essential part of our existence.
From a positive perspective, "goodbye" symbolizes our capacities for closeness and for heartfelt connections. Not just painful disconnects.
Short or curt goodbyes often leave us with more pain. Wishing we had said more or lingered longer. Wishing we had taken the time to be authentic with those we care for and love.
Why not a long, lingering goodbye with a child, or with a young adult leaving for the first time for college, or a son going into the military, or a husband leaving for work far away.
Leave space for authentic sentiments, rather than pats on backs — no longer pretending that loss is not really occurring and that everyone is just fine. Instead acknowledge that while a gap may be forming, truths are being shared, love is being expressed. A parting experience leaving no room for regrets.
Next time, offer the ones you love a lingering goodbye. Take time to hug, kiss and hold them. Look into their eyes. Share your long goodbye with the warmth and care that you all deserve.