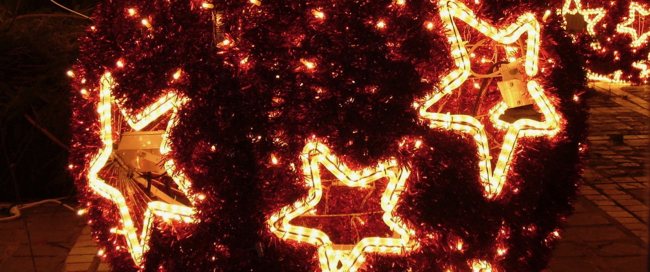 Be generous with your inner child this festive season.
While many of us experience excitement and joy at this time of year, there are others who struggle to get through the days.
With all the emphasis on good tidings and cheer, things can be even more challenging for those in crisis or without loved ones.
The adage have yourself a merry little Christmas (or holiday season) suggests a way to partake of the season's simple little pleasures. Take the time throughout the day to do something nurturing to keep your spirits warm — always reminding yourself that you deserve to be treated with kindness and care.
Here are some ways to lift your spirits:
● Buy a simple gift and take it to an outlet that helps children in need.
● Make cup cakes, put icing on top and sprinkle them, then share with your friends or neighbors — after you've had plenty of samples!
● Music can ease the soul at this time of year. Tune in to some beautiful holiday music on the radio. Listen while puttering around your home.
● Go to any free concerts offered in your local park; being around others can help.
● Keep yourself replenished with hot drinks or whatever you particularly like, such as hot cocoa or flavored coffee drinks — or, course, the ever-popular holiday treat eggnog.
● Take time to rest, recoup and reflect on how your life has been over the past year. Consider what you would like to add to your life and what you would like to let go. Notice repetitive patterns that perhaps you want to interrupt, redirecting your creative energy.
● Above all remember you are a child of this universe: precious, valuable, important, creative and lovable. While there are days and times in our lives when we may not always feel that way, that statement remains true nonetheless.
So have yourself a merry little Christmas. Let your heart be light and may the new year bring unexpected creative adventures and continued expansion for all that you are … and who you continue to become.
And to quote our dear friend Tiny Tim: God bless us, everyone!