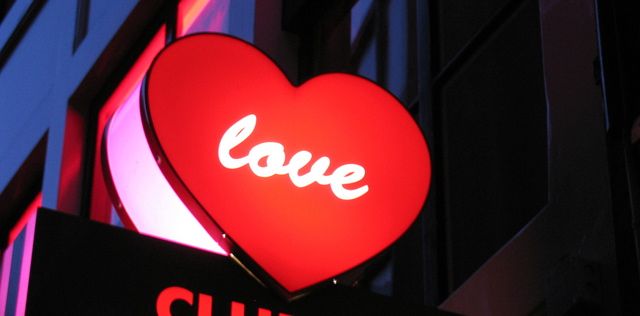 Sex is important for men and women.
In this age of distractions, pressures and stress it can be easy to forget just how essential sex and lovemaking are in our lives. We are sexual by nature, and it's healthful to value and celebrate this vital part of who we are.
If a week or more has gone by and you and your partner have not made love, you might want to consider: Why? Are you avoiding one another for a reason? Is one of you holding onto resentments that have gone unexpressed?
Connecting sexually can arguably be the most healing, relieving and restoring way of reconnecting when there has been a period of disconnect.
Keeping sex sexy
If your sexual relationship with your partner has become dull, you might want to take a closer look at the part of you that has become disconnected from yourself. We are all sexual beings. We all have a sexual chakra that when open and flowing emanates our vital erotic side; the chakra also promotes health, well-being and positive energy.
Making your sexual self an integral part of who you are is essential for your well-being. Some of us carry shame about our sexual self, a result of trauma experiences or simply a lack of focus on the beauty of our sexuality. Yet this part of us is vital, beautiful and important to embrace. If your sex life is becoming perfunctory and repetitive, then make the decision to spice up your love life.
Here are three good ways to heat up your sex life.
Go on a sexual adventure: Take yourself and your partner to the local sex shop. If you have never been, then consider it an adventure. Together, pick out one or two items that you're curious about, and don't be shy to ask questions. Pick out some lingerie, some different oils and gels. Experiment with some of the gadgets in the store.
Have fun on your adventure, laugh with your partner, hold hands, share the experience. If you experience a bit of shame while you are there, don't worry. This is normal. Just remember that shame is an indicator of just how interested you really are. Parents should carve out private time — away from the children — to indulge and enjoy their sexual relationship.
Go to a local yoga class: Many studios offer kundalini yoga, a form of tantric yoga that teaches specific ways to open up sexual charkas in your body for greater enjoyment of sex — and an appreciation of your own beautiful body.
Ditch the resentments: Don't let old resentments get in the way of preserving and maintaining your important sexual relationship with your partner. If you're holding on to old hurt, then sit down, communicate the negative feelings and release them. There is nothing more harmful than resentments unexpressed. They come between you, your partner and one of the most important and sacred parts of life, your sexuality.