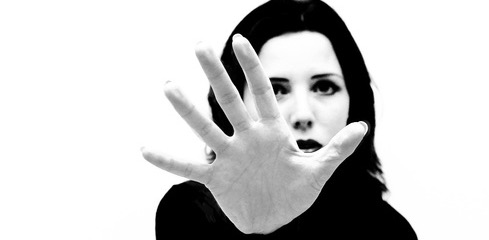 Relationships these days are ending all too soon, with one in two marriages collapsing into divorce. Fewer people are getting married, and the lives of so many beautiful, wonderful individuals are filled with heartache and sorrow.
Communication is the key to a successful relationship, we're all told. But how do we communicate at stressful times, without making a tense situation worse?
Here are 10 things not to do when you find yourself in an argument or heated discussion with your partner. My next post will offer up 10 things to do.
Follow these do's and don'ts to a healthier, happier relationship.
Don't make "You" statements. Speak about yourself and your experience. Use "I" statements.
Don't bring in the reality of others to support your experience. For example, "My friends would never say this or that¦" Trust that your voice alone holds merit.
Don't say, "I would never do that." You are trying to shame the other person by taking a righteous or superior stance — in doing so you are avoiding expressing how you truly feel.
Don't use words like "always" and "never." They fuel hopelessness. There is one thing we know in life to be true: Life is impermanent; nothing stays the same. Keep your language in the here and now, with the knowledge there always exists the possibility of change.
Don't threaten. It's a cheap shot that only serves to fuel the underlying abandonment issues you both feel deep inside.
Don't take a time out or a break from your partner, friend or other unless you define how long that will be. Identify the time frame and stick to it. This will make you both feel safer, and it addresses the hope for a solution.
Don't use extreme language. This is the language of the traumatized child.
Don't tell the other person they are being overly sensitive. Their feelings are theirs; they have that right to feel as deeply as they need to — as long as they are making 'I' statements.
Don't multitask when someone is talking to you. Put everything down, sit down, face the other person, make eye contact … and listen.
Don't text-message, email or leave a voice mail when dealing with emotional issues.